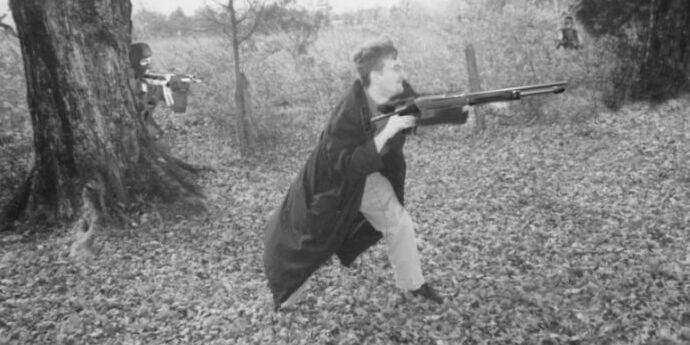 Atomic Boy




Name: Atomic Boy

Rank: Leader, Founder, Web Master

Location: Ontario, Canada

Perosonal Homepage: Warren7

Motto: I ain't dead yet!

Favorite Map: Siege

Favorite Weapon: XM 1014 Combat Shotgun






Computer Specs
Brand: Self-built
Processor:Celeron 433 (Slot 1)
RAM: 128MB
Video Card: TnT2 Ultra (32MB AGP)
Connection Type: 1Mb DSL





I grew up in Oak Ridge, Tennessee, but recently moved to Ontario, Canada with my wife. It's pretty cold up here, which gives me even more opportunity to stay indoors and play games. CS isn't my only addiction, I enjoy Asherons Call, Civilization II, Alpha Centuri, MechWarrior3, and varios other PC and PlayStation games.

My real gifts are hand-coding HTML (forget WYSIWYG), page layout, and PC hardware. Ripping a PC open and running my hands all over its guts just makes me....tingle...all over.

I started this clan along with Blastwave, my cousin. Years ago, before the internet was a common word, we discussed 'inventing' games like this that could be played online. Neither one of us knew where to begin, so we lost out on that fortune. But lo and behold, here we are.

And so it is...